Meet AccruePartners.
Over the last 20 years, AccruePartners has grown into the Charlotte region's largest independent staffing agency. Boasting 6 successful lines of business – the Accrue team is filled with subject matter experts in Accounting & Finance, Information Technology, Marketing, Human Resources, Financial Services, and Corporate Support.
The company is committed to unparalleled quality of service and recruiting expertise, and believes that the company's roots and culture set them apart from other talent solutions providers.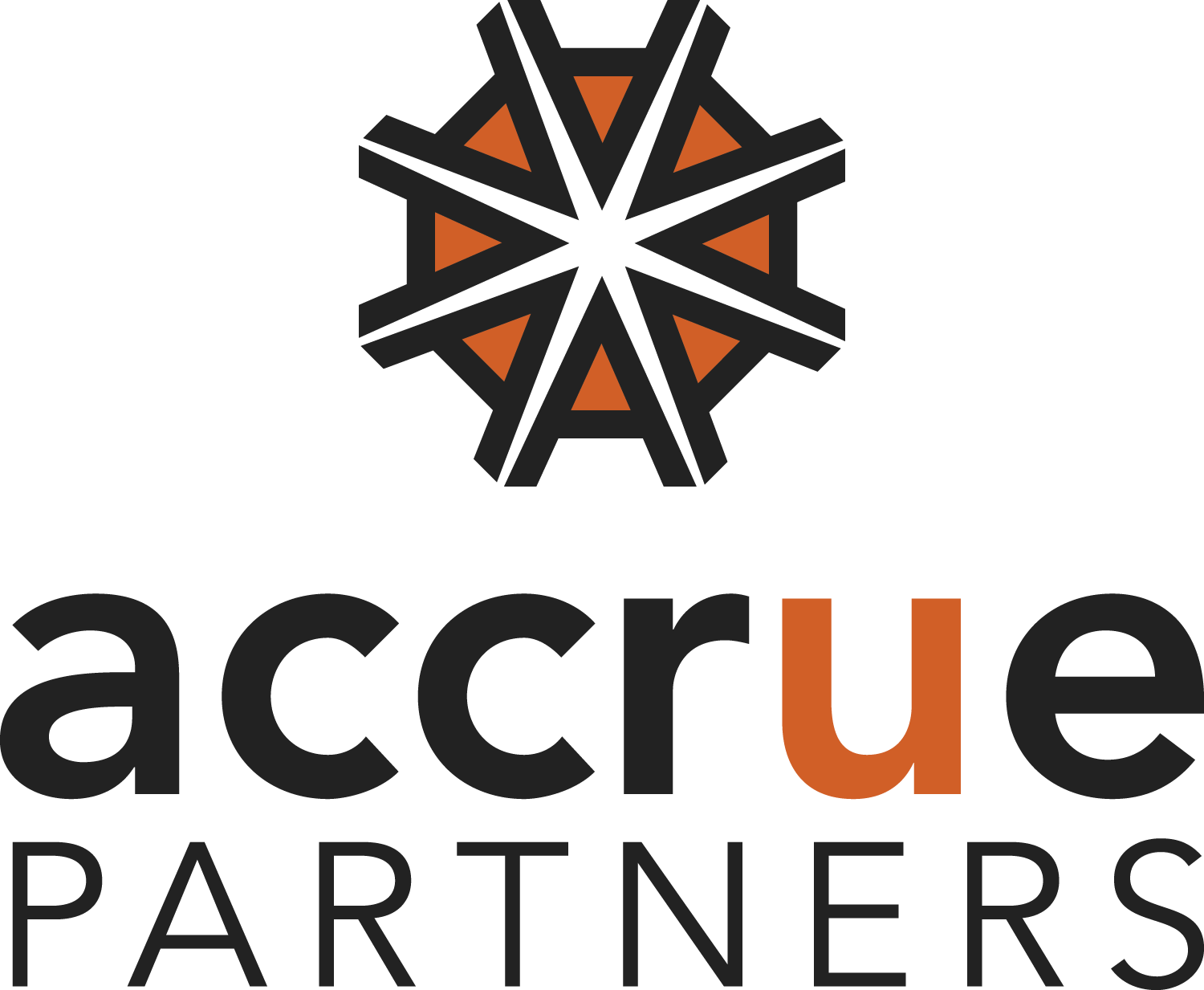 01. Discovery
The Problem:
Marketing efforts fell flat.
AccruePartners first approached Synchronicity for help with managing and improving their website. The conversation soon turned to their newly implemented marketing automation tool, and the lack of results they were seeing from their SEO, paid search and content marketing efforts. After extensive discovery, our digital marketing team delivered Accrue's custom strategy to overhaul their approach to creating relevant content, streamlining their marketing automation processes, and improving the ROI of their paid search efforts.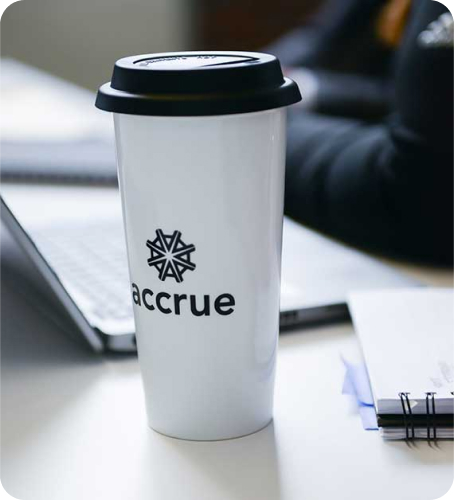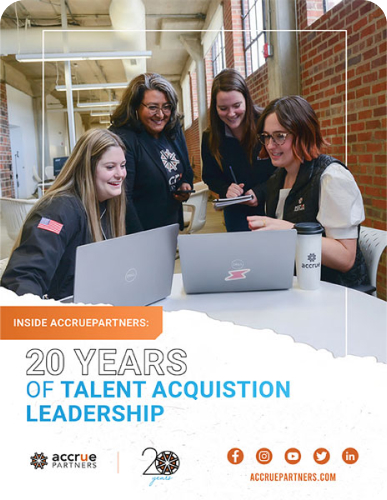 02. Strategy
The Solution:
Apply a custom, holisitic strategy.
Accrue's digital marketing plan focused on reaching its target audience online and creating content that provided actionable information with a humanized tone and voice for both hiring managers and job candidates. Their strategy also included elevating the graphic design of all their content to reflect a clean, modern aesthetic.
03. Execution
Monitor, learn, adjust.
By conducting quarterly SEO audits and utilizing the Google ad network for PPC and display ads they were able to maximize their reach and engage with their target audience(s). Through strategic planning, the team also created, published, and distributed high-quality content every month to keep their current clients and candidates engaged.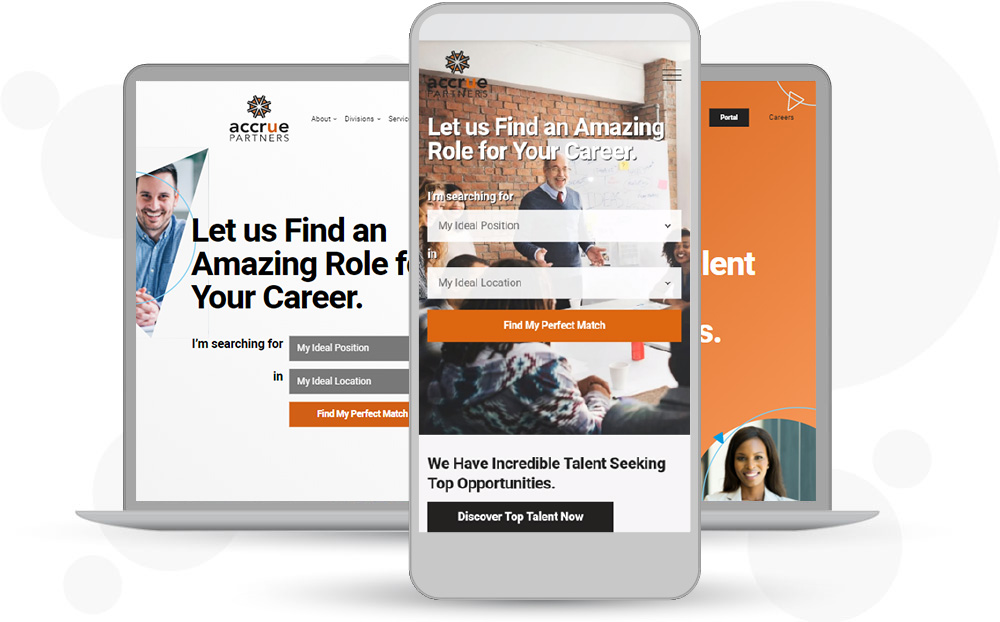 4. Results
In just 6 months...
+98%
Increased overall traffic by 98%

+95%
Increased new users by 95%

+238%
Increased whitepaper download conversions by 238%
+25%
Increased organic traffic by 25%

+395
Contact form submissions